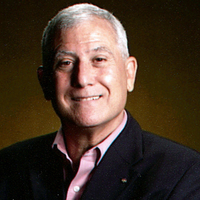 Recently Evacuated PCVs:
Partnering for Peace: Friends of the Peace Corps and Rotary is an affiliate group of NPCA and we are providing you a one-year membership to help you with your readjustment back home and to help you with utilizing us as a resource to connect with Rotary clubs and Rotarians. Your membership will continue if you return to your sites since our organization exists to build the partnership between Rotary and Peace Corps.
We were considering this free membership even before the COVID-19 crisis caused Peace Corps to evacuate all volunteers from their host countries. PFP is extending this offer to evacuated volunteers, because PFP knows that Rotary clubs and Rotarians can be a help to you while you are home temporarily or as you re-integrate in your communities. You will meet Rotarians who share Peace Corps' mission and goals, believe in international service, and can be a moral support. Both Rotary International and Peace Corps value this partnership.
Membership in PFP can help you connect to Rotary clubs and Rotarians. However, while you will learn the benefits of membership in Rotary or Rotaract or RPCV groups, we can't offer that directly to you, since Rotary clubs and RPCV groups make their own decisions about membership. We know that returned Peace Corps volunteer groups and Rotary clubs will welcome you when you reach out. Please go to: https://www.partneringforpeace.org and/or contact Steve Werner at steve@stevewernerconsulting.com or (303) 809-8986 if you have questions about joining.
Welcome to Partnering for Peace.
Steve Werner
President
---