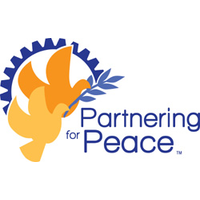 On June 5th Rotarians Vana Prewitt and Kelsey Mitchell presented to the Gulf Coast Florida RPCV Organization on what Rotary is and how Rotary can work with Returned Peace Corps Organizations at the grassroots level. Prewitt also has served as a Peace Corps Volunteer twice. This was sent to them by one of their members, in response to the presentation.
Almost six decades past I was a PCV stationed in San Pedro de Macorís, a port city on the southeast coast of the Dominican Republic and the site of the nation's oldest Rotary Club. Rotarians were quite helpful to me in achieving the construction of 5 multi-purpose basket/volley ball courts around town. In fact, one of their members, a prominent lawyer, helped me to establish a non-profit entity to collect funds for the project. Such was the importance of Rotary assistance to my efforts that our country director came to a special meeting of the club to explain the purpose of the Peace Corps in general and to describe the work of volunteers nationwide.
Teaming with local organizations like Rotary is an excellent way for PCVs to become known among influential leaders in their communities who could provide material help as well as influence with local authorities in pursuit of their projects and activities -- not to mention substantially furthering the second goal of the Peace Corps Act.
Fred Kalhammer
DR#5, 1962/64
---