Thank you for following Partnering for Peace on our mission to bring Rotary International and the US Peace Corps closer together. Learn more about our work and support this effort by becoming a member.
Partnership Spotlight:

Rotarian and RPCV, Ross Freezer, organized a donation of 11,500 books to schools in Dominican Republic where Peace Corps Volunteers are currently serving. Ross recently visited the community "El Cuchillo" to see how the donated books were being incorporated into children's lives. Hal Ripken supported Ross in documenting this great example of partnership in action.

"Peace Corps Volunteers really are a catalyst to get the books in the hands of children. The donation is to the schools, but often times the schools are unclear or don't have a plan for when … or how the students are going to use the books. [Peace Corps Volunteers] can share their knowledge and experience with the teachers, librarians and support staff to make sure the kids get time with these books." - Laura Sunquist, Education Program Manager, Peace Corps Dominican Republic

Do you have a collaborative story to share? Send stories to info@partneringforpeace.org to be featured on our social media, website, and our newsletter!

---

Easy Ways to Get Involved With Partnering for Peace
by Steve Werner, PFP President

An idea that started a few years ago is growing rapidly, and there is more to do. With very similar strategies and priorities, a partnership between Rotary and Peace Corps simply makes sense. Returned Peace Corps Volunteers can embrace Rotary service as an extension of Peace Corps service. On the other hand, Rotarians can consider Peace Corps service as an opportunity to implement their technical skills while taking a break from their career or to serve in a meaningful way as a recent retiree. With so much possibility of making life better for the people we care about back home and around the world, we need your help! We need volunteers like you to personally carry the message forward so that everyone within Rotary and Peace Corps understands the wonderful opportunity before us. Here's what you can do:

Become a member

Volunteer with PFP (email

info@partneringforpeace.org

for details)

Spread the word of PFP with your Rotary club, Rotary District, or RPCV group

Review our strategic plan (coming to your inbox soon!) and share feedback

Send us your one great idea for PFP

Look for a way to collaborate with a local RPCV and/or Rotary club

Thank you for keeping the Peace Corps and Rotary spirit moving forward. We couldn't do it without you!

---

Synergetic Partnership in Georgia
PFP Vice President, Kim Dixon, found support during her PC service by engaging a Rotary club near her site in Georgia. She later paid this connection forward by helping an outgoing PCV connect with a Rotary club in the US, creating that connection before he had even started to serve. Take a look at how easy partnership can be!
Member Spotlight: Harlan Greene, Board Secretary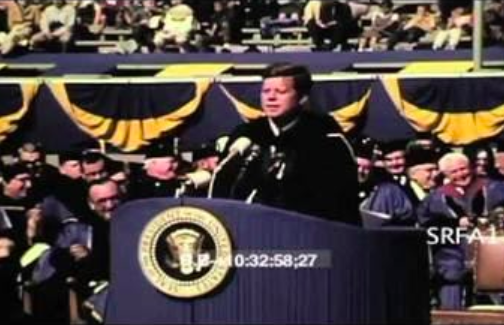 Photo Credit: UC Berkley Media

Harlan Greene, Rotarian and PFP Board Secretary shares why he became a member of Partnering for Peace: I was an economics major at the University of California Berkeley when President Kennedy came to town for a Charter Day speech before 70,000 UC students in in March 1962, and was hooked by his vision. He convinced me to serve the cause for peace in any way I could, including Peace Corps service in Turkey. Glenn Blumhorst asked me to join Partnering for Peace when it was being formed. I believe it will become a catalyst for more development aid to developing countries that can only forward the cause for worldwide peace. Read Halan's full story.
Copyright © 2020

Partnering for Peace: Friends of Peace Corps and Rotary

, All rights reserved.


This email was sent by:
Partnering for Peace: Friends of Peace Corps and Rotary
7970 South Vincennes Way
Centennial , CO, 80112

You have received this email because you are a member or existing contact of Partnering for Peace: Friends of Peace Corps and Rotary, a membership organization powered by SilkStart. update notification preferences unsubscribe from this list