---
Welcome to Partnering for Peace
Partnering for Peace is a nonprofit organization with the goal to form partnerships between Rotary International and the United States Peace Corps. You will find stories, examples, and tools on this website for taking action to improve world peace.
We are now forming a Rotary-Peace Corps Alliance committee to identify specific ways in which clubs and Returned Peace Corps Volunteers can partner in districts across the United States. 
A formal partnership was first established in 2015. The agreement was inspired by a group of RPCV Rotarians in Rotary District 5450. The heart of the agreement is that Peace Corps and Rotary have almost identical focuses.
---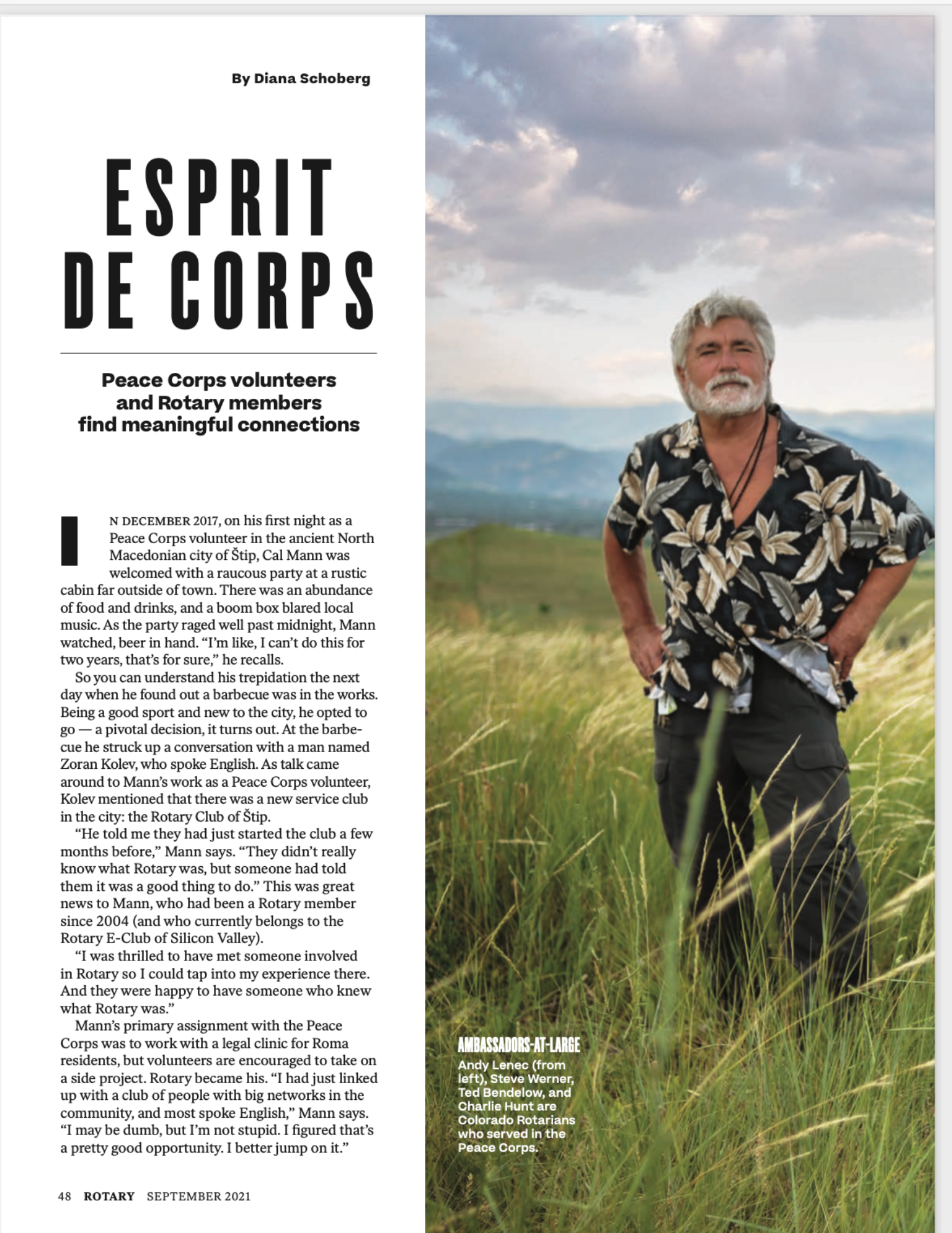 ROTARY - PEACE CORPS WEEK
Click here to view 
details about planned 
activities and
suggestions for
getting involved! 

Register here for one or all three webinars during this celebratory week.
Monday, Sept 20, 6:30 pm EDT:  John Hewko (R.I.) and Carol Spahn (PC) will discuss the partnership and their vision of where it goes from here.
Wednesday, Sept 22, 6:30 pm EDT:  First person stories from Rotarians who became PCVs
Friday, Sept 24, 6:30 pm EDT:  Showcasing Rotary-Peace Corps projects