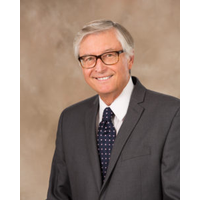 Partnering for Peace recognizes one of the founding members of the Peace Corps/Rotary Partnership, Jim Swaeby, a member of the Rotary Club of Boulder, Colorado and a RPCV who served in the Kingdom of Tonga in the South Pacific. Jim served on the Rotary District 5450 Peace Corps/Rotary Alliance in the formative years of the partnership and his commitment to the partnership continues on through a generous donation from Susan Swaeby in memory of Jim. The Rotary Club of Boulder and the Rotary Club of Denver Southeast also helped to facilitate the donation from Susan and the clubs' foundations.
Susan provided some background on Jim's Rotary and Peace Corps service… "Jim had a wide variety of community service over the years so I've listed only a few of the organizations in which he had an active leadership role".
"After receiving a B.S. in Business from the University of Colorado in 1967, Jim became a volunteer in the U.S. Peace Corps in the Kingdom of Tonga, a small island country in the South Pacific. He established a school to train Tongan agricultural extension agents. After only 6 months in-country, his service was cut short when he became the first Peace Corps Volunteer to be drafted while overseas. Jim subsequently spent 13 months in Vietnam with the 1st Cavalry Division. Throughout his life, Jim continued to give speeches and attend recruiting sessions on behalf of the Peace Corps."
"During his career Jim was a banker and a commercial real estate broker and consultant, but a large part of his life was his volunteer activities. Jim had leadership positions in a wide variety of organizations including the Technical Assistance Center, Colorado Ballet, Historic Boulder, University of Colorado Leeds School of Business Real Estate Council and Center, CU Alumni Association, Boulder Urban Renewal Authority, Boulder History Museum, and Lutheran Family Services Rocky Mountains."
"As a member of Boulder Rotary for over 22 years, he served on many committees including the Board of Directors, Foundation Board, World Community Service, Blood Drive, Awards Committee, and the Caring Committee. He received both the Quiet Hero and the Humanitarian Award from his club."
"Jim's final request to those wishing to honor his memory was to do an unexpected act of kindness or generosity for someone less privileged."
Steve Werner, President of Partnering for Peace, noted that the Quiet Hero and Humanitarian Award definitely describes Jim. He was the type of quiet leader who could get his point across through a smile, a word of encouragement, and a short explanation about the best way to move a project forward. Jim exemplified the ideals of Rotary's "Service Above Self" and Peace Corps's Three Goals. Everyone who met Jim and worked with him through Rotary or the Returned Peace Corps Volunteer community valued his friendship and commitment to making the world a better place. And we were better for knowing him.
Partnering for Peace gratefully acknowledges Jim and Susan's donation to continuing to build the partnership between Rotary and Peace Corps.
---